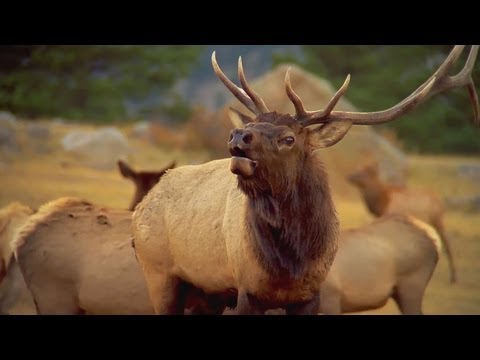 buffordz asked: Good News! Thought you'd be interested in knowing that the Stehekin Post Office will stay open. cheers.
3 tags
3 tags
2 tags
8 tags
5 tags
5 tags
3 tags
4 tags
She made it!
Congrats to woman for breaking the AT thru-hiking record! jenniferpharrdavis: After 46 days, 11 hours and 20 minutes Jen has finally finished the 2,181 mile trail. She reached the end at 3:26 p.m. today. Hard to express how proud of her we are.  Pics and more stories from the trail to come soon.
6 tags
Stehekin Love (stuh-hee-kin luv)
I can't help but feel that a big part of hiking the PCT is the opportunity to slowly take in a tiny sliver of America, literally one step at a time.  Its geological + cultural nuances, the history, the smells, the pride…   The trail towns that we visited throughout the hike — specifically to pick up food drops that were mailed to the local post offices along the way — were a crucial...
6 tags
5 tags
6 tags
Day 11: Tuesday, May 4th 2010
Start: 7:00am Stop: 7:00pm Miles: 12.0  (that's official trail miles.  Prob. hiked more like 20) Cum Mileage: 178.8 Slept: Idyllwild Journal Entry: Today was AMAZING!!! We started hiking around 7:00am — we knew we had a steep uphill from Fobes Saddle to Apache Pass.  So, we took it slow, trying not to sweat so as to conserve our H20.    We knew that when we got to Apache, we may...
9 tags
Day 10: Monday, May 3rd 2010
Start: 8:08am Stop: 3:15pm Miles: 15.0 Cum Mileage: 166.8 Camp Spot: Fobes Saddle View Larger Map Journal: I am absolutely filthy.  I don't remember ever being this dirty.  In my entire life. Somehow my pants are preventing no dirt from getting in, so my legs are just matted with dirt.  I just used four — the last four — anti-bacterial wipes cleaning my legs b/c Justin...
11 tags
Day 9: Sunday, May 2nd, 2010
Start: 7:37am Stop: 6:40pm Miles: 22.2 Cum Mileage: 151.8 Camp Spot: Highway 74 Journal: Our longest day of hiking.  22.2. After a long day, including an awesome two-hour break in the shade of some Cottonwood Trees, we made it up the never-ending double uphill to Highway 74 where trail angels AM, 'Lil Steps and Tarzan were waiting with fresh-picked oranges, lentil soup, watermelon,...
7 tags
Day 8: Saturday, May 1st 2010
Start: 7:16am Stop: 5:15pm Miles: 16.6 Cum Mileage: 129.6 Camped: Comb's Peak Journal: Headed out this morning with the goal of getting to Trail Angel Mike's for lunch.  It was a good plan.  We got there around 1:40pm and hung out/stretched for about an hour before his smoker was done slow cooking the chicken and ribs he had in there.  I was the tortilla heater (using the grill)....
7 tags
Day 7: Friday, April 30th 2010
I fell behind for awhile.  Back to it! Start: 4:08pm Stop: 6:08pm Miles: 3.2 Cum Mileage: 113.0 Camp Spot: Campsite at mile 113 Journal: Took mostly a zero today.  Spend most of the day at Warner Springs.  I soaked in the hot mineral baths.  Justin did the laundry, hemmed my pants and oversaw an audit of my stuff.  Got rid of my Gorilla Pod, most of the camera stuff (besides the cam + mic),...
8 tags
Day 6: Thursday, April 29th 2010
Start: 6:45am Stop: 3:15pm Miles: 18.4 Cum Mileage: 109.8 Slept: Warner Springs Journal: Too tired to write.  Got into Warner Springs after two trail angel stops.  Team Doug with the RV's and Chili Dogs.   And Hamburger Helper + Steve @ eagle Rock w/cookies and Iced Tea.  Nor box for us at post office.  Boo.  No food!  (I remember the rainbow walking north from the 3rd Gate Water...
veggieheather asked: Woah. I am SO happy i found your blog. I admire what youre doing. And i cant believe i found it justvas youre starting this trip. Very cool. I hope to one day do what youre doing. I cant wait to see how this trip unfolds
hoping2hike asked: Congrats! What a huge accomplishment! I just read your journal (which I loved by the way) and have a couple of questions. My husband and I are hoping to hike the PCT next year, but have a few fears. First, we aren't that experience in hiking thru SNOW....as in, it scares me! Some of your pictures looked very dangerous! How much experience did you guys have? Did you feel 100% comfortable using...
7 tags
Day 5: Wednesday, April 28th 2010
Start: 12:15pm Stop: 6:00pm Miles: 13.4 Cum Mileage: 91.4 Camped: 3rd Gate Water Cache Journal Entry: Windiest day yet!  We enjoyed breakfast in Julian and hit the trail around noon after catching a ride from the post office.  We sat in the covered back of a pickup with five other hikers, a rifle and a guy in overalls named Hondo. We moved right along, despite the uphill switchbacks and the...
capnmac asked: I really glad I've found your blog! I'm hoping to get into hiking someday and I enjoy reading about your adventure! Nothing to ask, just thought I'd say hey!
10 tags
Day 4: Tuesday, April 27th 2010
Start: 8:35am Stop: 4:30pm Miles: 18.6 Cum Mileage: 78.0 Slept: Julian, CA Journal Entry: Wildflowers we've seen that I can identify: After a short day of hiking, we found ourselves hitchhiking to Julian, a small town known for their pies just 12 miles from the trail head.   I asked Justin if it was illegal to hitchhike (after a few cars passed us).  He said, "Yep."...
9 tags
Day 3: Monday, April 26th 2010
Start: 7:45am Stop: 7:15pm Miles: 21.4 Cum Mileage: 59.4 Campspot: Sunrise Trailhead Journal Entry: A beautiful day!  We started by filtering water from Long Canyon Creek and headed toward Mt. Laguna's small grocery store about 5 miles up the way.  It was a beautiful hike there.  The trail was covered in a bed of pine needles and we were surrounded by trees — some thriving, some...
Sunday, April 25th 2010
Start: 9:00am Stop: 6:15pm Miles: 17 Cum Milage: 38 Camped: Long Canyon [No journal entry for this day, aside from stats above.]  
8 tags
Saturday, April 24 2010
On April 24th last year, we left the Mexican border, kicking off our PCT thru hike.  I'm going to revisit the daily journal I kept on the hike by posting each entry here, one year later along with some photos from each day.  I hatched this plan today, so I'm starting one day behind.   Here goes:  Saturday, April 24th Start: 7:01am Stop: 3:15pm Miles: 21  1st DAY ON THE PCT!!!...